About SIGMA Methods™ Technique.
Everywhere People Are Raving About This Amazing Precise, Gentle, Preferred, Advanced, Computer-assisted instrument-based Chiropractic assessment and treatment approach…Finally, a straightforward neuro-functional approach based on best available solid evidence in the fields of neurophysiology and chiropractic science.
Not just another competing chiropractic technique system!
The trend toward Instrument-based adjusting continues to grow within the Chiropractic Profession, to the point where it is now one of the most commonly used technique approaches in today's practice, second only to Diversified –type manual spinal manipulation.
Unique to chiropractic treatment and technique approaches, SIGMA Instrument Methods™ makes use of an advanced technical instrument for both spinal analysis and spinal adjustment. The system is driven by a sophisticated software package, designed to help the practitioner in locating and treating spinal segmental dysfunction and/or fixations.
SIGMA Instrument Methods™ is proud to provide the latest in quality technical training, certification and ongoing educational support for users of all SIGMA-based chiropractic treatment instruments. This includes users of the earlier ProAdjuster™ as well as S.M.A.R.T. Adjuster™, VF Adjuster™, SIGMA Ultralighn™ by SpineAlign, Spineliner™, Y/P Adjuster™, Pro Back Pulse™ and Ultralign™ Series, adjusting instruments.
Combining Tradition with Cutting-Edge Technology...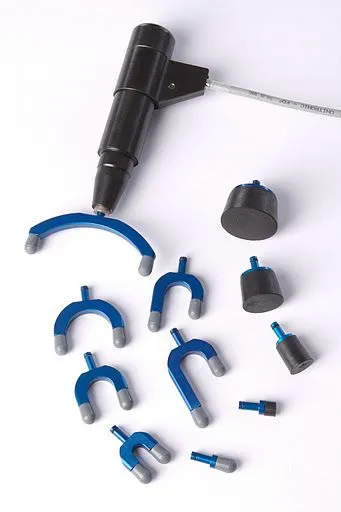 SIGMA Instrument Methods™ does not base its approach on any specific static listing formula, leg-length analysis or chiropractic philosophy, but instead uses a straightforward neuro-functional approach based on best available evidence in the fields of neurophysiology and chiropractic science. For this reason, SIGMA Instrument Methods™ approach is easily understood and readily accepted by chiropractors, patients and medical professionals alike, around the world. SIGMA Instrument Methods™ provides a precise, gentle and preferred advanced, computer-assisted instrument-based assessment and treatment approach unprecedented in the Chiropractic profession. The key to the therapeutic response is the precise, quantified, and reproducible low force, resonant percussive impulses that are delivered to the tissue by the treatment head. The SIGMA Instrument can be used for both spinal adjustment and extremity treatment. Moreover it is completely adaptable, and can be integrated easily with most existing chiropractic technique approaches, philosophies and treatment styles.
Once treated with the SIGMA Adjusting System™ your patients will never be satisfied with any other approach...
The Analysis function of The SIGMA AdjustingSystem™ isolates and identifies vertebral segments that have a resistance and frequency response that is different from the expected norm for similar vertebral segments in a similar individual. Each region of the spine (cervical, thoracic, lumbosacral) is analyzed separately and the results are displayed graphically. After the analytical phase, the doctor selects the segment or segments for adjustment and the SIGMA Adjusting System™ will apply low-force, resonance percussive impulses to the selected spinal segments. The pre-test analysis of the motor unit allows the software to calculate the correct adjustment frequency based on a natural sub-harmonic of the motor unit in question. The software automatically stops when tissue compliance has responded according to the parameters you set. The spinal region is then immediately rescanned to determine the response of the patient to treatment. If indicated the area can be re-treated and re-scanned as needed.
Don't Make the Mistake of Thinking all Chiropractic Mechanical Instruments are the same...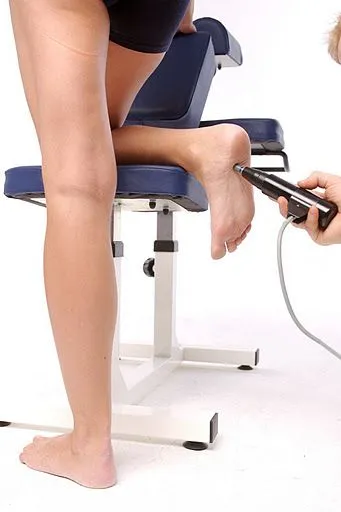 Unlike all other instrument-based Chiropractic techniques that limit their instruments to a single impulse, poorly controlled vibration, hard to understand rationale or arbitrary frequency limitations, the SIGMA Instrument gives you complete choice in the computer-controlled therapeutic settings that work best for your patient. Better yet, the piezoelectric sensor is capable of matching the exact sub-harmonic resonant percussion force to the natural frequency of the tissue level being treated. No other treatment instrument can even come close to that claim.
Unique to all instruments on the market, the SIGMA™ Instrument can also predictably and reliably deliver corrective adjustive forces across the complete spectrum from single impulse to oscillating percussion at a frequency of 12 percussions per second. The precise magnitude of the calibrated adjustive force delivered can be computer-controlled precisely within a range of 10 to 35 pound per square inch.
Standardized Condition-Based Protocols

SIGMA Instrument Methods™ also provides training and mastery of non-spinal treatment protocols and dynamic spinal mobilization techniques and other many adjunctive procedures that the SIGMA™ instrument provides. The SIGMA™ instrument has a comprehensive library of built in condition-based protocols pre-programmed into software, to aid in the reduction of local muscle spasm, treatment of local trigger points, increase range of movement and to adjust extremities.
High Quality Education And Training Programs
SIGMA Instrument Methods™, through its experienced team of trainers/instructors offers free introductory and complete CE approved training and certification program for doctors using any of the SIGMA™-based assessment and treatment systems in their practices. Courses and certification programs are held regularly in larger centers across North America.