At The Chiropractic Place, we take great pride in the quality of our chiropractic relief and wellness care. Below is a sampling of the different chiropractic services we offer in our Fort Myers office.
---
Chiropractic Care
Our standard office fee schedule is structured around Medicare fee schedules. (Medicare and auto accident fees separate.)
Our current fee schedule is as follows:
New patient examination: $79
Spinal adjustment (full spine): $49
Spinal adjustment (one area): $29
Extraspinal/extremity adjustment: $9
Mechanical traction therapy: $9
Manual soft tissue IASTM therapy: $29
RockTape® kinesiology tape NMR application: $9
---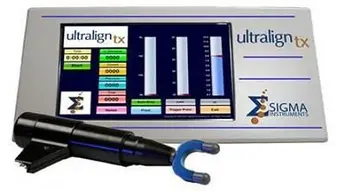 Sigma ProAdjuster
Everywhere People Are Raving About This Amazing Precise, Gentle, Preferred, Advanced, Computer-assisted instrument-based Chiropractic assessment and treatment approach…Finally, a straightforward neuro-functional approach based on best available solid evidence in the fields of neurophysiology and chiropractic science. Read more
---
Relax and unwind on our Human Touch therapy chairs, with gentle traction administered to the mid- and lower back areas of your spine.

---
Nutritional Counseling
We provide specific recommendations on nutritional supplements and healthy food choices to enhance our patient´s return to optimal health. Do you know which supplements and vitamins are good for you? Do you know how these supplements and vitamins interact with one another? Chad Luce can provide a structured nutritional program based on your individual needs.
---
We refer our patients that require massage therapy to Therapeutic Bodywork Center of Fort Myers.
For our patients whom require massage therapy as part of their care, we trust Synergy Massages.