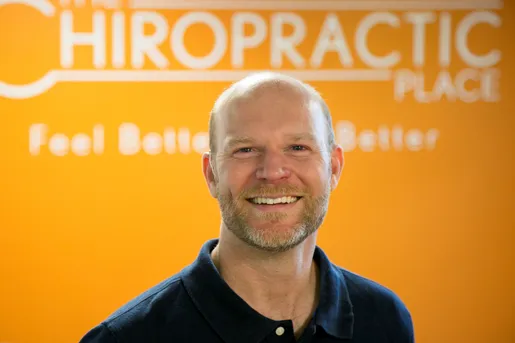 Dr. Chad was born in South Bend, Indiana, and grew up in Edwardsburg, Michigan. He graduated from the University of Evansville (Indiana) with his degree in Biology/Pre-Med and from Life University (Georgia), cum laude, as a Doctor of Chiropractic.
"I was always sick growing up as a kid. Eventually, I also started to experience back pain, too, as a teenager. Finally, someone told us to go to a chiropractor, and that's when my life changed. My chiropractor showed me how physical and chemical stress had been damaging my body, particularly my nervous system. She explained how nerve irritation from spinal misalignments (subluxations) can not only cause pain, but will also decrease the body's ability to heal and express its full health potential. So, at the age of 14, I began my life as a chiropractic patient. Sure enough, the back pain healed, but we also started to notice how much stronger and healthier I was becoming; so much so, in fact, that I never again missed another day of school for being sick! Health comes from within the body; it's not available in pill form. That's why I'm a chiropractor and a chiropractic patient. I get such joy out of providing this same opportunity to every kid and adult that I meet." -Dr. Chad Luce
---
Board Certified Doctor of Chiropractic by the National Board of Chiropractic Examiners
Board Certified Doctor of Chiropractic by the Florida Board of Chiropractic Medicine
Doctor of Chiropractic Degree, cum laude, Life University 2002
Bachelor of Science Degree, Biology/Pre-Med, University of Evansville 1998
Founder and Owner of The Chiropractic Place

---
Dr. Chad utilizes the following techniques in practice: Sigma Instruments® Ultralign ProAdjuster©, Pettibon, Gonstead, Diversified, instrument-assisted soft tissue mobilization (IASTM), RockTape kinesiology taping, and post-isometric passive stretching. He resides in south Fort Myers with his wife, Megan, a registered nurse, Labor & Delivery, at Cape Coral Hospital, and their three children, big brother Ayrton and twin girls Eden and Stella. Dr. Chad is proud to say they are all chiropractic patients.